Derbyshire Gardening Co ; Gardening Services – Landscape & Garden Maintenance – Derbyshire
Patio & Driveway Cleaning in Derbyshire for Spotless Outdoor Surfaces
Thanks For Visiting Derbyshire Gardening Co

Derbyshire Gardening Co members patio and driveway cleaning in Derbyshire is the best solution when it comes to removing dust, grime and mud from your patio, driveway, decking or other outdoor areas.
Using the latest pressure washing equipment, our members will be able to deliver exceptional results to all your external surfaces, such as:
Patio areas;
Garden pathways;
Decking areas;
Driveways;
Garden fences and wooden fence panels;
Brick walls;
Garden furniture;
Balconies;
Stone steps and paving stones;
Eco Frinedly Driveway Cleaning Company
Our members patio and driveway cleaning service in Derbyshire is eco-friendly and completely harmless for your children and pets as they do not use chemicals, only water under high pressure. Derbyshire Gardening Co members jet washing services are eco-friendly and efficient. Thanks to the powerful top-notch pressure washer equipment our members can remove:
Dust, dirt, mud and grime;
Small weeds growing between the slabs;
Graffiti and water-based paint;
Moss and algae.
Outdoor pressure washing services in Derbyshire is an excellent fit for everyone no matter the size of the area – from small private homes to large commercial sites. We welcome both residential and commercial jet washing customers to receive quotes.
Convenient Driveway Cleaning

Services to Refresh Your Parking Area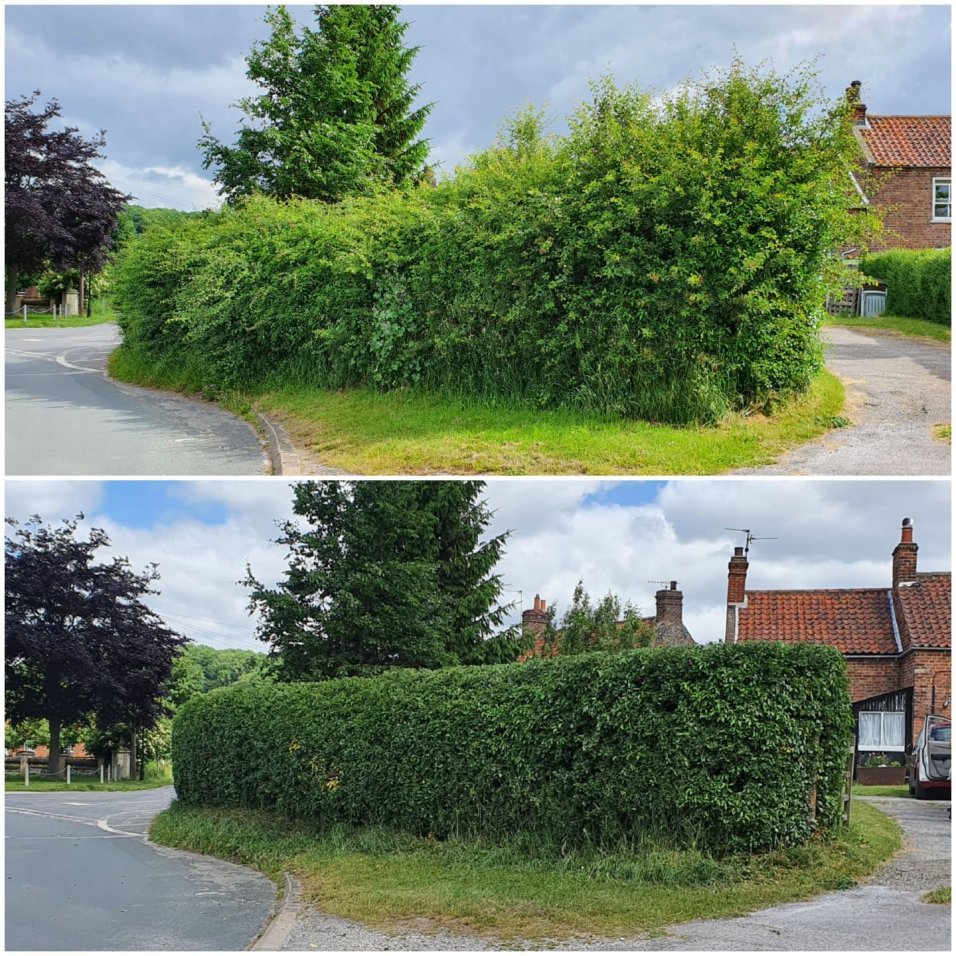 Your driveway is the first part of your home people see, and sometimes it can become a bit messy, slippery and mossy.
Custom-tailored driveway cleaning service in Derbyshire is the best way to get a dust-free and shiny driveway. The clean driveway represents your property and can increase its market value over time. With the help of the high-end pressure washing equipment, our member garden maintenance team will remove any dust, algae, and weeds growing between the pavement.

To serve and accommodate our customers as fast as possible we can offer the option for out members to provide an estimate for driveway cleaning in Derbyshire based on info provided by customers via our quote form. These quotes are estimated by our members and are often accurate, simply fill in our online contact form and will be able to give an estimate as soon as possible.